Anger Is a Natural Response to Chronic Illness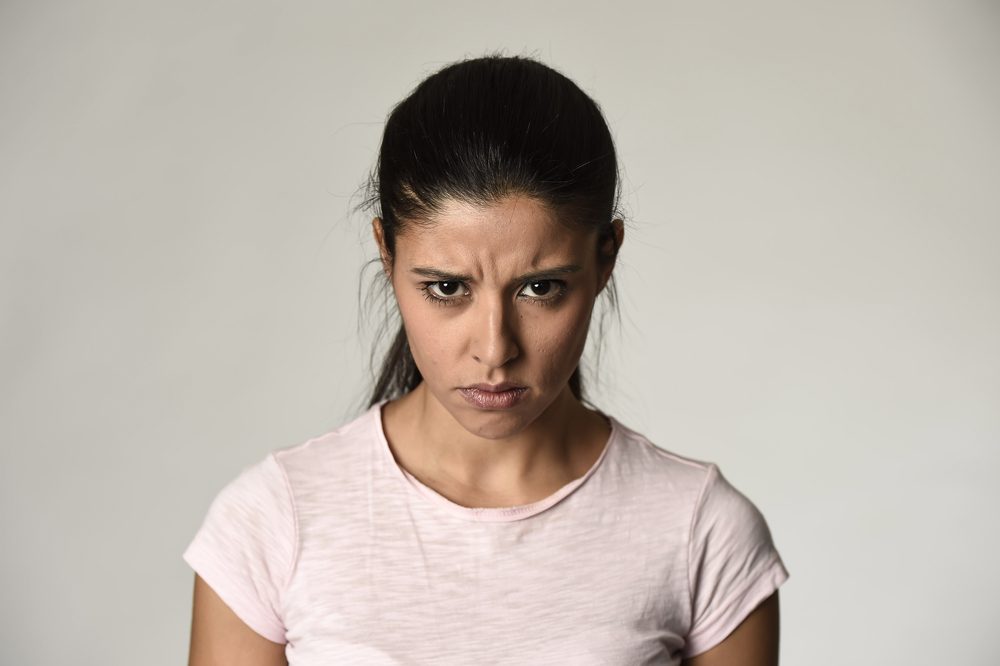 I've kept this column positive for a while now, not only for you, my readers, but also for myself. If I keep my head up and find the wisdom beneath the trauma, then all will be well.
Most of the time that's true. But I have a bone to pick with people who hate to confront anger, sorrow, or bleak thoughts and dark feelings. This sort of behavior is called chronic positivity: staying positive no matter what, even if it's not entirely authentic. Chronic positivity doesn't leave much room for emotional honesty or the day-to-day frustrations that come with chronic illness.
In short, chronic positivity is inflexible and reductive.
Consider the piece, "'Stay Positive' Isn't Good Advice for Chronically Ill People. Here's Why." Author Angie Ebba writes: "We're told that if we have a good attitude, we will heal faster. Or, if we're sick, it's because of some negativity we put out into the world and we need to be more conscious of our energy."
How true is that? How many of us have been told by uninformed co-workers, family members, or friends to "cheer up" and reframe our perspective? How many people have inferred that we're somehow keeping ourselves sick?
You feel angry when doctors lack up-to-date knowledge about specific autoimmune illnesses or, worse, can't send medical paperwork or fill prescriptions on time. You feel bitter when you're working to make ends meet but are constantly exhausted and in pain. You're not going to feel like a bucket of rainbows when you have to cancel on friends, or when friends get upset at you for doing so.
Staying positive all the time is not a feasible request. Feeling the entire scope of human emotion is useful, too. It can help us confront and heal our feelings. It can also help us advocate for ourselves.
There's a difference between keeping your head up and robbing yourself and others of their natural feelings.
I dealt repeatedly with uveitis prior to being diagnosed with ankylosing spondylitis (AS). I had to convince my doctors that, no, I wasn't wearing my contacts too often. I wasn't working out when my back hurt. Then doctors told me I was tired because I didn't work out enough! X-rays weren't showing active AS, but I knew something was wrong, just like I knew that women's pain is commonly ignored or reduced to being overly emotional.
I was angry after diagnosis, too. (I wrote about this and AS in a new book, "Burn It Down," on women's anger.) People told me to look on the bright side — and I tried. I really did. But things were hard. I was tired. The medicine made me even sicker (#Shingles). I could barely make it through a day of work. Nobody saw my pain, so they didn't believe it.
In the end, I was better equipped to deal with my feelings because I was honest about them. I journaled through my reactions, asking myself the following questions:
Why am I so upset today? Is it because my feelings are being invalidated?
What is beneath this anger? Is it a lack of control? Fear of the future? Does pain make me cranky?
Why does it feel so reductive to "calm down" or be thankful for what I have? Are those responses simplistic?
How can I make something good from this anger? Can I learn to stand up for myself? Can I learn to pick better friends?
How can I balance negative feelings with more positive ones?
Looking inward gives us strength and clarity and can make us empathetic toward others. Don't be afraid of the abyss. It's a place we all have to explore from time to time. Wisdom is found in the nuance.
***
Note: Ankylosing Spondylitis News is strictly a news and information website about the disease. It does not provide medical advice, diagnosis, or treatment. This content is not intended to be a substitute for professional medical advice, diagnosis, or treatment. Always seek the advice of your physician or other qualified health provider with any questions you may have regarding a medical condition. Never disregard professional medical advice or delay in seeking it because of something you have read on this website. The opinions expressed in this column are not those of Ankylosing Spondylitis News, or its parent company, BioNews Services, and are intended to spark discussion about issues pertaining to ankylosing spondylitis.