Obesity Can Make Axial Spondyloarthropathy Worse, Irish Study Finds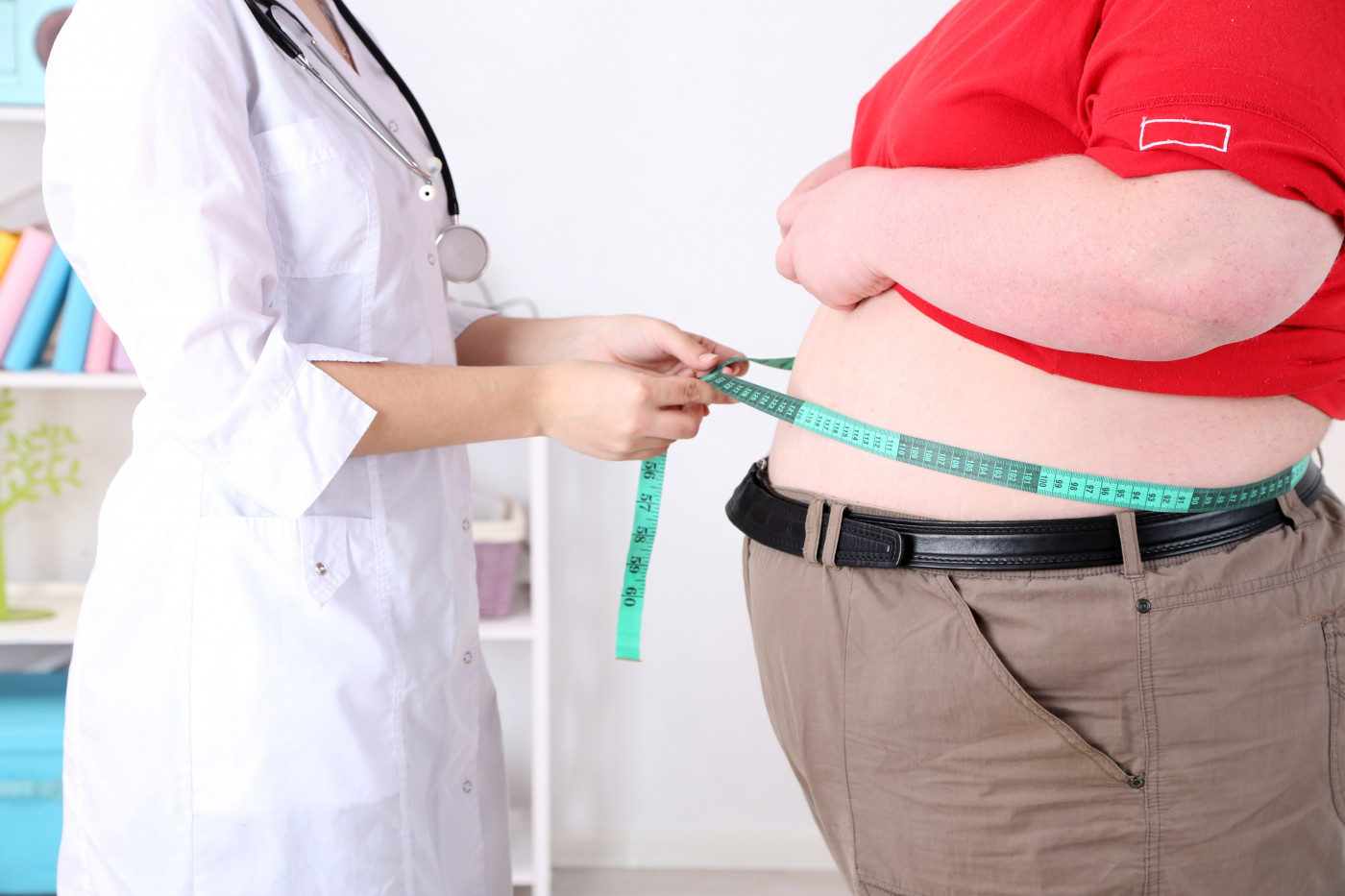 Obesity can make the spinal arthritis disease axial spondyloarthropathy worse, Irish researchers report.
Obese patients are likely to have worse symptoms, less physical function, and lower quality of life, according to a team at St. James's Hospital in Dublin. Overall, two-thirds of axSpa patients are either overweight or obese, the study showed.
Dr. Gillian Fitzgerald, a rheumatology specialist, led the research, which was titled "Obese Axial Spondyloarthropathy Patients Have Worse Disease Outcomes." The team presented the findings at the 2017 ACR/ARHP Annual Meeting in San Diego, Nov. 3-8.
Obesity is one of today's main health concerns. It contributes to the development and progression of many diseases, including diabetes, high blood pressure, and cancer. Recognizing the effects that obesity can have on a disease can help improve patient care.
"The negative consequences of obesity in the general population are well documented, with affected patients suffering greater morbidity and mortality," Fitzgerald said in a news release. "Research to date in axSpa indicates that disease outcomes may be worse in obese patients."
There has been little research on this issue, however, so scientists from several Irish institutes decided to do a large-scale study.
They collected information from the Ankylosing Spondylitis Registry of Ireland on 683 patients with ankylosing spondylitis, a type of axSpa.
Patients had had the disease an average of 19 years. Their average age was 46. Seventy percent were men.
A look at patients' body mass index indicated that 1.1 percent were underweight, 31.6 were of normal weight, 38.9 percent were overweight, and 28.4 percent were obese.
"As clinicians [doctors], we are always looking for ways to reduce the burden of disease that patients carry and to improve outcomes." Fitzgerald said. "In this study, we demonstrated that over two-thirds of our axSpa patients are either overweight or obese, and that these patients have more severe disease."
Heavier axSpa patients were typically older, had other medical conditions — in particular, high blood pressure and high levels of fat — and had axSpa longer than those with normal weight.
In addition, obese patients had significantly higher scores of disease activity, worse physical function and spinal mobility, and poorer quality of life than patients who were of normal weight or overweight.
Researchers concluded that higher body mass index leads to worse disease outcomes. Helping patients lose weight can improve their symptoms and ability to manage axSpa, the team said.
"Further research is needed to clarify this relationship between obesity and disease severity; in particular, the effect of losing weight on disease outcomes needs to be clarified," Fitzgerald said, adding that nonetheless "when devising treatment plans for axSpa patients, this study provides rheumatologists with a strong rationale to include strategies to actively control weight."